ABOUT US
The Rogersville / Hawkins County
Chamber of Commerce
The Rogersville/Hawkins County Chamber is a not for profit organization which serves the citizens of Rogersville and Hawkins County.
Established in 1947, the Chamber's purpose is to promote, advance and perpetuate the business, commercial, manufacturing, and civic interest of the Town of Rogersville and Hawkins County.
To advance the agricultural interests of the area, to develop a unified public spirit in all, whereby a unified effort may be put forth to aid the Town of Rogersville & Hawkins County toward a more prosperous, more beautiful, and better place in which to live.
Programs include:
Economic Development:
Providing local office space at the Chamber office for the Tennessee Small Business Development Center.

Providing free assistance in developing business plans, budgeting, and how to apply for funding.

Industrial incentives through the Governor's Three Star Program.

Holston  Business Development Center.

Support new business entrepreneurs via the Business Incubator to develop new business ideas untill they become self sufficient.
 Leadership Program:
Adult and youth personal growth program designed to motivate participants to develop and enhance the quality of leadership to address pertinent community issues.
Keep Hawkins Clean:
Adopt-a Highway

Cherokee Lake Clean up

Litter pick-up

Beautification projects and educational programs
Tourism:
Promotion through website, brochures, and regional partnership
Governmental Relations:
Legislative breakfast for federal, state and local politicians to address issues and questions that will affect our communities.
Rogersville Main Street Program:
Certification for the national and state programs
Governor's Three Star:
Certification for Hawkins County by the State of Tennessee to ensure it is economically prepared to service business and industries that are considering locating in Hawkins County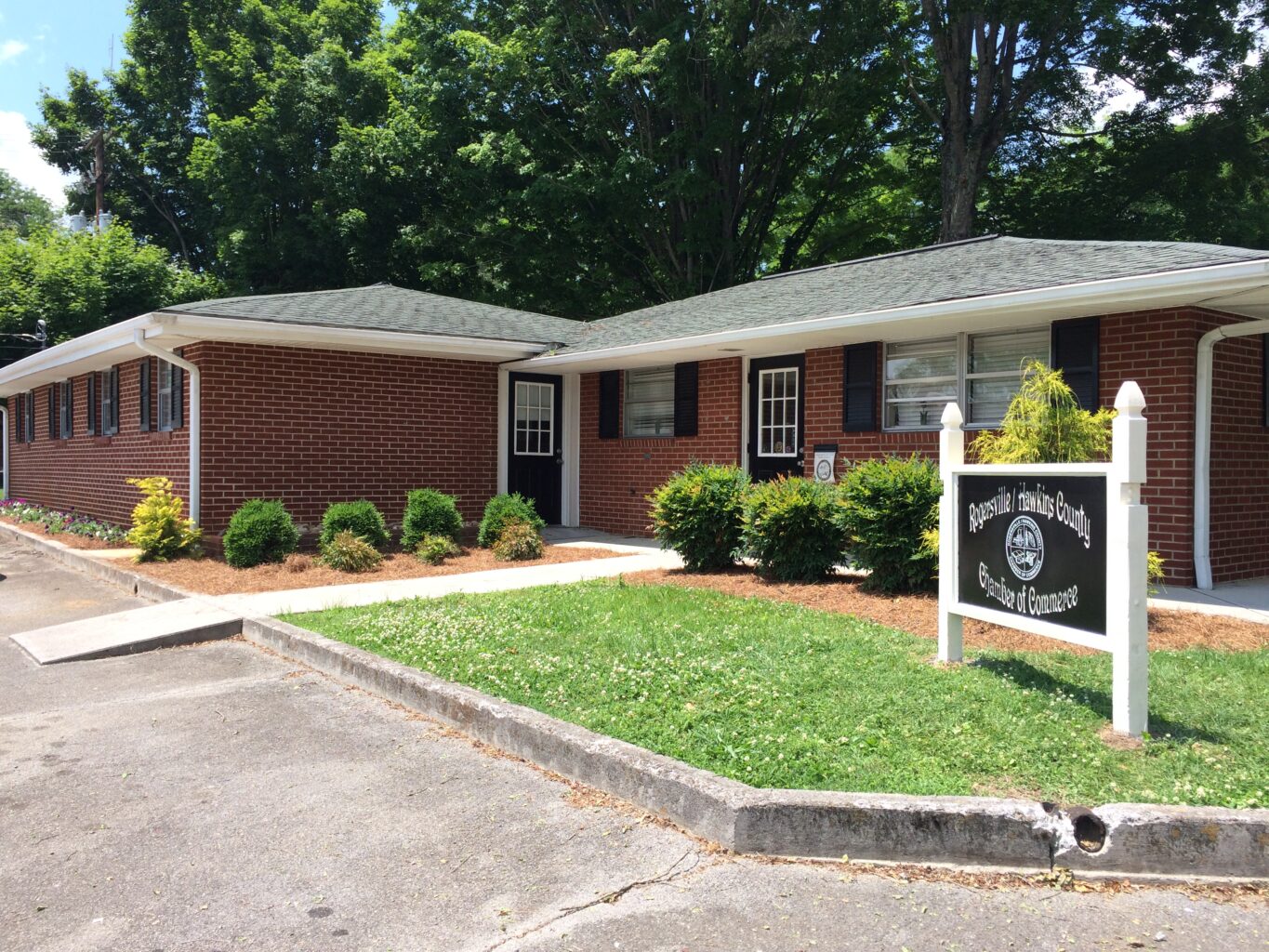 Office Information
Executive Director, Nancy Barker is a native of Rogersville/Hawkins County. Born and Raised in Rogersville; she attended Walter State Community College and still calls Rogersville home.
Nancy has served as the Executive Director of the Rogersville/Hawkins County Chamber of Commerce for the past ten years. She serves on the Northeast Tennessee Tourism Association Board of Directors and received certification as a Certified Tennessee Tourism Professional in 2003. She is the Director of Leadership Hawkins and serves on the Tri-Cities Regional Leadership Board of Directors. Nancy also serves on the Clinch Powell Rural and Community Development Board of Directors, Hawkins County Joint Economic Board, Holston Business Development Board of Directors, and Hawkins County Health Council. Nancy has served on the Governor's Three Star Advisory Board for the past three years.
Nancy is assisted in her office by her secretary, Angela Manis.
Mailing Information: Rogersville/Hawkins County Chamber of Commerce

110 East Kyle Street
Rogersville, Tennessee 37857
Hours of Operation: Monday – Friday 9:00 a.m. – 5:00 p.m.
Phone/Fax: 423-272-2186