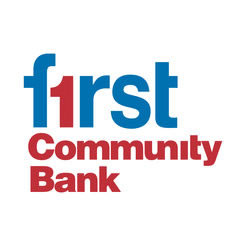 First Community Bank was founded in 1993 in Rogersville, TN. The Bank's organizers and nearly 1000 stockholders believed that Hawkins County and Northeast Tennessee would support a locally owned and managed financial institution. The bank was founded on the premise that individuals and small and medium size businesses were under served by large traditional banks. The Bank now operates offices in Hawkins and Sullivan Counties.
At First Community Bank we believe our relationships with our customers are at the heart of everything we do. That's why we're known as "the community bank recommended by your neighbors". We're committed to a relationship that is unparalleled. As our customer, shareholder or friend, you can be sure that the employees of First Community Bank work diligently to earn and keep your business and to instill your confidence in us.
We offer a complete range of financial services including checking accounts, money market and savings accounts, certificates of deposit, individual retirement accounts, business accounts, and more. First Community Bank offers a full range of lending options for individuals and businesses. Our commercial lending specialists or retail banking team can customize the financing to match your specific, unique needs.
Our philosophy of local bank decision-making and personalized service is the driving force of our business. We are proud to be a true Community Bank and thank you for giving us the opportunity to serve you!