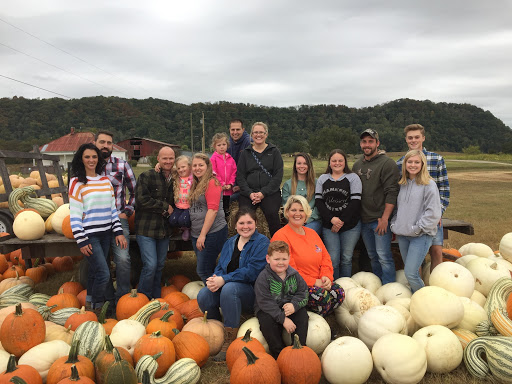 Myers Farm is a working family farm located in beautiful Northeast Tennessee. Tucked into a corner of Greene County, just a few minutes from I-81, Myers Farm is the working farm and home of Eldon, Vera Ann Myers, their son Ethan, and fiance Emily.
Of course running a successful farm in 2020 isn't an easy task, but the Myers family is devoted to continuing the tradition. Myers Farm consists of four main sections: the Pumpkin Patch, the Greenhouse, a herd of 200+ beef cattle, and farm events.
The Myers Farm is also a featured stop on Northeast Tennessee's Quilt Trail, displaying the Red Log Cabin quilt pattern, which is one of Vera Ann's favorite quilt patterns.The Quilt Trail, a project of the Appalachian Resource Conservation & Development Council, is an expanding series of hand-painted murals of heirloom quilt patterns permanently displayed on farm structures.